We ensure on highest quality in all we do. Aqua Excel constantly carries out internationally accredited 11 quality tests and certify before they reach you.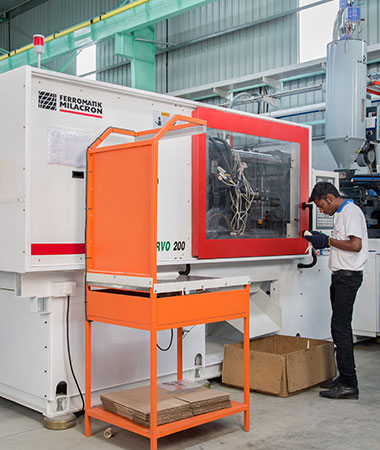 Excel Plast, the 17 year old parent organization of Aqua Excel having its expertise in the production of plastic components, as an OEM manufacturer to various renowned Indian and global organizations like L & T, P&G, Panasonic, Rialto, Marico and etc...
Excel Plast is strong in the manufacturing of plastic components with high quality by employing latest production technologies, has diversified into the manufacturing of CPVC, UPVC pipes & fittings and bathroom accessories by promoting Aqua Excel with its state of the art technology manufacturing facilities near to Coimbatore, Tamilnadu.
We have our roots in Coimbatore (Tamilnadu), but truly a global company working for innovative products of best quality plumbing solutions.
Our Vision
Creating value for our customers by introducing innovative products and solutions for plumbing systems with best quality and affordable cost..
Advantage Aqua Excel
Our Aqua Excel range of products are manufactured to provide hassle free fittings that lasts for a life and have unmatched endurance properties. - Read More
A well experienced and dedicated R&D and production teams provides innovative and world class products.
Aqua Excel also offers MAXION range of products which offers smart storage solutions.