Aqua Excel provides the best mirror cabinet for all kinds of interior works. If you are going to shift in your newly built house or you want to renovate some areas of your residence house, you will surely want to have a modernized and stylish bathroom. Also, you might be confused about the decors inside your bathroom. One of the must-have equipment of a modern bathroom is a mirror cabinet.
Is a mirror cabinet needed for a bathroom?
If the members of the house are very much organized in keeping things at the proper place then they will need fewer numbers of shelves or racks. Also, they may keep all the bottles used in the bathroom in an organized way. But that does not happen when you have more than 2 members in a family. Even for a family with only 3 members need at least a small bathroom rack to keep things organized.
A mirror cabinet can help more in this case. As a cabinet has 3-4 racks, you can keep all those bottles and boxes of hygiene products, toiletries, etc in one place in an organized way. Also, the mirror outside the cabinet helps give you the vision of yourself and it also reflects light which eventually enhances the illumination inside your bathroom
Types of mirror cabinet
There are various types of bathroom cabinet available in the market. It comes with every, shape, size, style and color. One of the types of bathroom cabinets is mirror cabinets.
Here we are going to talk about mostly all types of bathroom cabinets based on their designs, space, and shapes so that you can get an idea to choose a cabinet to enhance the look of your bathroom.
Designs and shapes of Mirror Cabinet
Mirror cabinets come with thousands of designs and shapes.
You can choose a rectangular cabinet with a stylishly shaped mirror. The shapes of the cabinets are usually rectangular. As the shelves are horizontal and plane to keep things there, the outer parts of the cabinets are mostly rectangular.
But you can choose a beveled cornered cabinet if you feel the age-old rectangular shape is boring.
When it comes to the shape and design of the mirror, you can give wings to your imaginations. You can choose any shape, any size for the mirror as it is going to be fixed on the outside of the cabinet door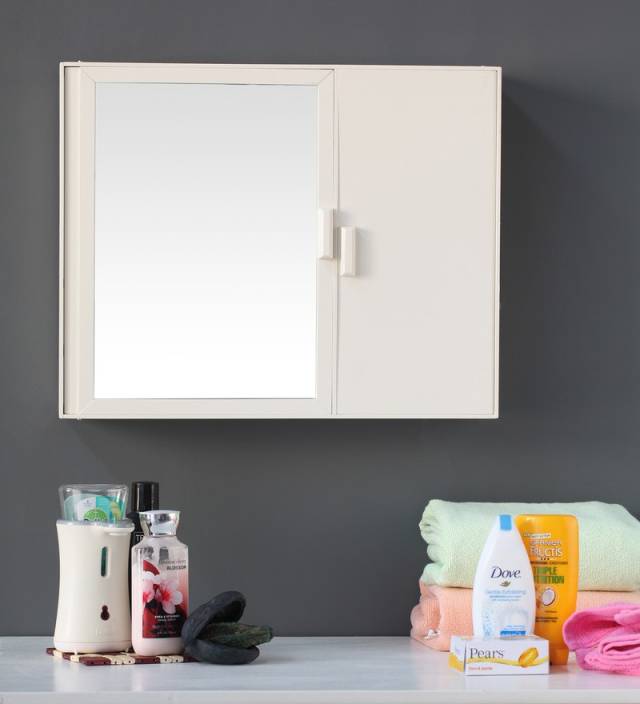 Mirror designs
It is the mirror of your cabinet which you can customize exactly the way you want.
There are a lot of options available to décor your mirror. You can choose from those too if you do not want any individual customization.
Framed Mirrors
The mirror on your cabinet door will have a royal look if you frame it with any type of wooden or metallic materials. Plastic and ceramic frames are also available. You have to choose according to your budget.
Illuminated Mirrors
These are the type of mirrors attached to cabinets where lights are added to enhance the gorgeousness. Decorative lights are fixed along with the mirror that also enhances the light inside the bathroom.
Frameless Mirrors
Frameless mirrors are just the mirror piece of the shape of your choice that is fixed on the cabinet door. This design gives a feeling of beauty in simplicity.
Materials for Mirror Cabinet Bathroom
Mirror cabinet bathroom has thousands of varieties. Before you decide the design and shape of the cabinet and the mirror attached to it, you have to decide what material you will prefer for your bathroom cabinet, i.e. wooden, metallic, and plastic or any other material. There are a lot of options too to select a material. Whatever material you choose for your cabinet you must see that the material must have waterproofing quality.
Solid Wood Mirror Cabinet Bathroom
It has been observed that solid wood is the best material for bathroom mirror cabinets as solid wood is very durable. There are many types of solid wood and you can choose according to your choice. Some popular and best solid wood are cherry wood, birch, beech, oak, walnut, mahogany, teak, etc. But choosing solid wood may not be pocket-friendly.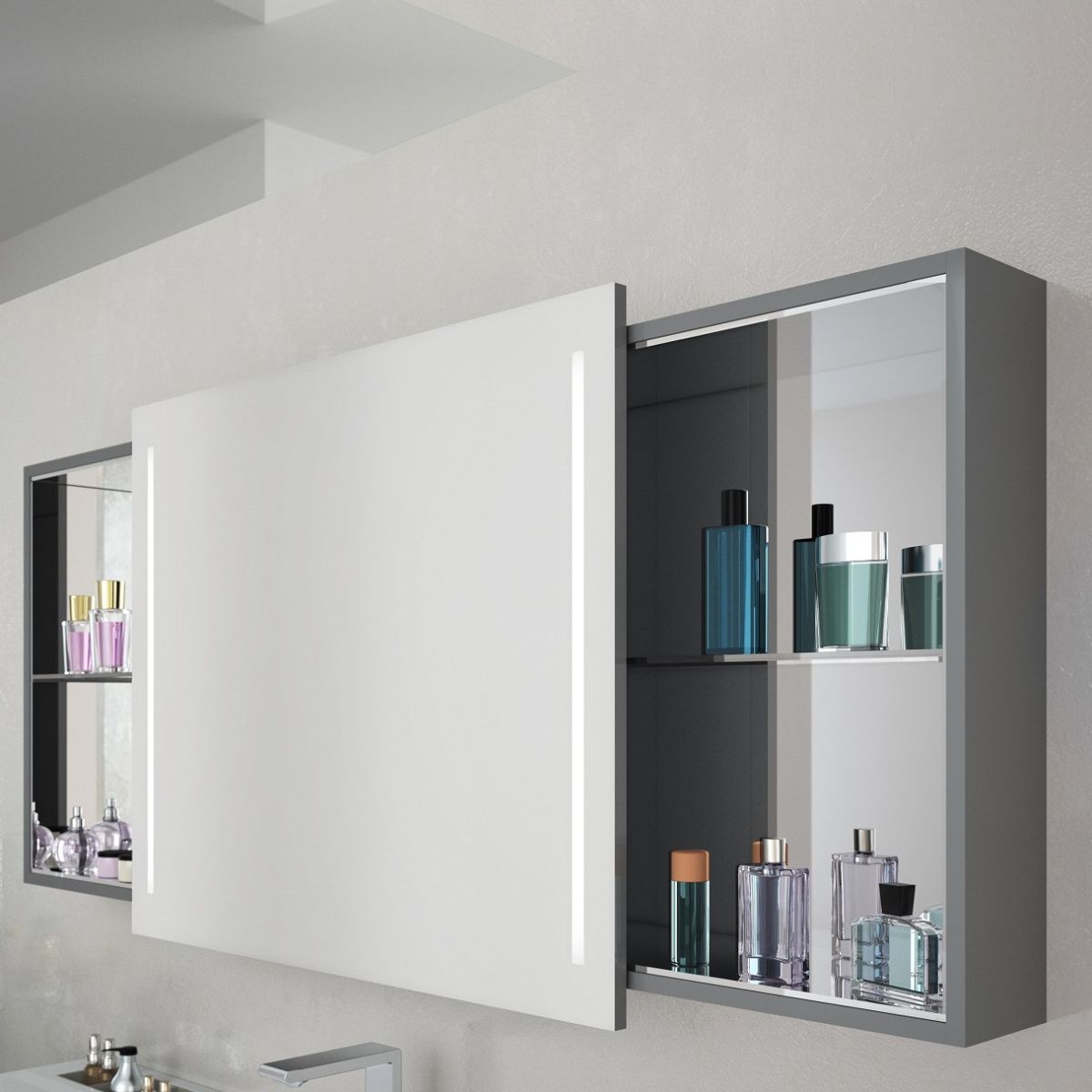 Plywood Mirror Cabinet Bathroom
This is a low-cost option compared to solid wood. But its durability is far weak than that of solid wood. Plywood can easily crack and peel because of continuous attachment with water.
Metallic Mirror Cabinet Bathroom
 This is also a low-cost option for bathroom mirror cabinets compared to solid wood. Metal cabinets are durable as they are waterproof. But the durability depends on the quality of the metal. The metal must be rustproof as that is going to be used inside the bathroom where it will always come in touch with water.
Here we gave some tips and ideas about how to choose a cabinet for your bathroom. We know, you will choose the best option for your bathroom. I hope the article helps you to a satisfactory level. We wish all the best for your home décor.